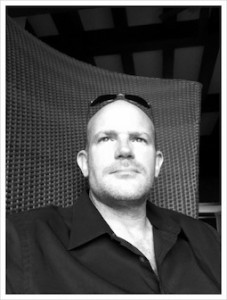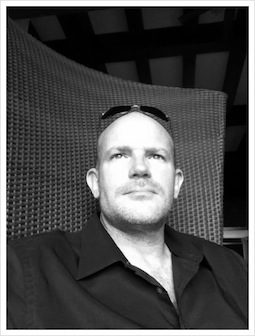 Culture – Be Ruthless About It.
It's not the drinks we do together, the parties we throw nor the celebrations we have when we overcome a major challenge. It's the lines we draw that we absolutely will not cross, even in the toughest times when it would be easier to look the other way. It's what we do everyday without fail because if we cross these lines or fail to follow through, our clients, our co-workers, our family, immediately see the incongruity.
Make Mistakes.
Making a mistake is perfectly acceptable. Repeatedly making the same mistake is not. This is the same thing as "gaining experience."  Clearly I'm speaking of the technology arena here and not medical.
People are the Company.
The more you invest in improving the people, the better they become, subsequently the better the company becomes. The more you laugh, the harder you laugh, the output of the team both in terms of quality and quantity increases. If you want to just show up, do your job, go home, collect a paycheck, don't even bother speaking to me.
Maximize Shareholder Value in the Long Term by Maximizing Customer Value in the Short Term
What do you sell? Value. Veer from that by focusing on short-term results and you will begin to alienate your customers.
Tampa & St Pete
I'm a huge proponent of the ever growing start-up and entrepreneurial community that is developing in and around the Tampa Bay region. We have the talent, the ideas and the execution to make it very successful. Our biggest problem? We're spread over ten counties and we do a poor job of self-promotion. Building an entrepreneurial community takes a long time and we need successful entrepreneurs to come back to, or stay in, the area to foster it's growth over the next two decades. For technologists and creatives, the chance to work in a thriving community that supports their skills and their artistry is a tremendous opportunity as the community will feed back on itself and grow stronger over time. For city government, the chance to attract companies to Tampa Bay is significant as I feel that either companies go where the talent is or talent goes where the companies are. We either promote the talent we have or we may eventually lose it. If we look at the overall impact that the entrepreneurial communities have had in cities such as Boulder, Boston, Austin, Pittsburgh and others, we see that each has made something uniquely "them" but have also developed a culture of innovation and entrepreneurship. Tampa Bay can do the same thing yet make it uniquely "Tampa Bay". But, it will take time and it will take the commitment of the entrepreneurs themselves to foster it along.
Now… on with the show.
I was the co-founder of ChannelLauncher. Started in mid-2011, we provided a-la-carte subscription video streaming services to verticals such as home fitness, education, MMA, indie music, and more. ChannelLauncher was like a SaaS Netflix. We were funded by a great team at Gazelle Lab, part of the TechStars Network. We launched at CES in 2012 with our first content partner and brought some great content to market.
Before that I was the Digital Innovation Strategist with Cox Target Media where I worked on digital strategy and new products. I also consulted with companies to assist them with developing new product concepts, new business models and the people and teams to make it all happen.
I was also the Co-Founder and President of Information Technology & Operations for iThinkWorks, WISEOZ.com and BusinessHelpingBusiness.com. With good reviews from KillerStartups.com, Mashable and others, we came close to finding our niche. As the cost of customer acquisition spiked, we had to kill the products. I've spent sixteen years in Information Technology as a Developer, DBA and Project Manager before moving to the New Media Group where I worked on digital strategy and new product development for Cox Target Media.
I briefly joined IBM's Global Services in the late 90's, and worked with PepsiCo to improve business continuity and operating efficiencies by leveraging the latest technologies available from HP, Sun, Oracle and SQLServer.
While with theZenith Insurance Co., in early 2000, I continued to refine system optimization, significantly reducing processing time for claims, while enhancing system availability and response time.
In 1994, I began one of the first on-line support systems reaching over eighty front line technical support analysts. Incorporating both text and video, the system was instrumental in the rollout of a new nationwide point-of-sale solution for PepsiCo. During my tenure with Pepsi I was involved with several projects aimed at system consolidation and resource optimization. The experiences and knowledge gained from these projects would be used years later in leveraging faster, cheaper equipment, while providing business critical functionality at greatly reduced costs.
I am a member of the International Association of Software Architects. This organization is dedicated to building more reliable and professional applications. See my LinkedIn profile, Facebook, or follow me on Twitter. You can also keep up with my racing on www.WestCoastCycling.com where my specific discipline is the Individual Time Trial. I'm also the organizer of BarCamp Tampa Bay for 2011. If you're passionate and committed about the growing entrepreneurial community in the area and want to help out, you can reach me on Skype or on Twitter.