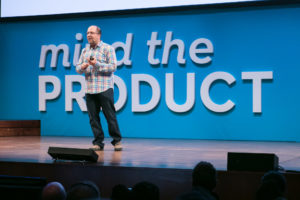 Here it is: provide clarity where there may not be any, and enable the team to consistently and predictably deliver value to the company.
Some may describe this as the intersection of UI/UX, Business, and Tech. Others may describe this as building the right feature at the right time. It is without a doubt, a strategic business role that requires both long and short term perspectives.
How do you measure the success of a Product Owner? As Josh Elman has stated, "The only metric that matters is, are people using your stuff?"
That's it, keep it simple.  If you can't keep things simple, you can't execute consistently.